For women over 50 who want to Move Better & Feel Better
Are you a 50+ woman who is sick and tired of dealing with the aches and pains of Ageing?
This is an ultimate guide to relieving body stiffness. I will coach you through a series of videos working on each joint in the body, relieving muscle and joint aches and pains while increasing your mobility. So you can get back to enjoying your life.
Start feeling better NOW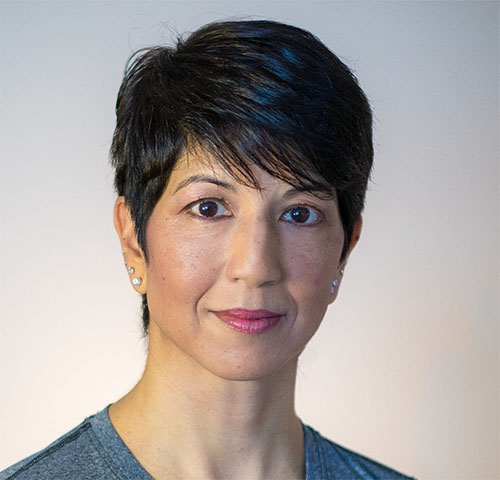 Sharon Freeman
Fitness Instructor
I loved the whole Conquering Body Stiffness series because I feel a big difference after going through the sequences. I loved the bonus flow sequences that were demonstrated. They give you an idea of how you can custom-build your own flow sequence using the movements that have been shown.  This is such a valuable resource for anyone who wants to keep moving well.
Meet Your Master Trainer - Susan Manning
Who's Behind This Course?
Hey there, we are Susan and Cory Manning, mother and son team. Cory handles all the technical stuff, and I manage the content.
Susan has worked in the fitness industry for over 39 years and holds Eight Certifications: 
ACE: Medical Exercise Specialist, Personal Trainer, Group Fitness
BCRPA TFL: Personal Trainer, Weight Training, Group Fitness, Fitness Theory
ACSM: Group Fitness
Specialist Designations: Weight Management Specialist, Senior Fitness Specialist, Fitness Nutritionist Specialist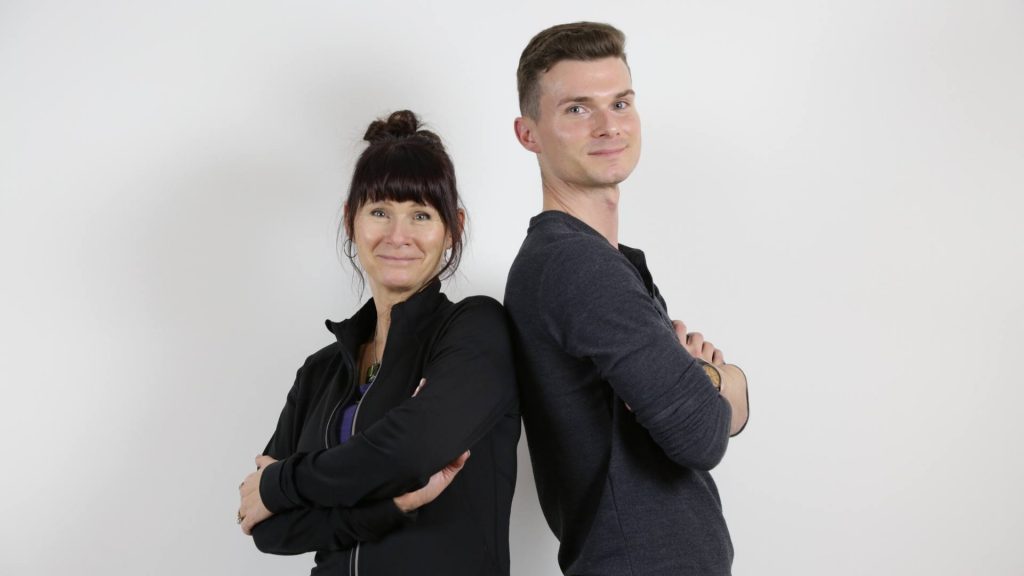 WHY I MADE THIS COURSE:
Being in my late 50's I totally understand the frustrations of how our bodies change… and to be honest… it SUCKS! 
Going through the transition stages (peri-menopause, menopause, post-menopause), I know how you feel. Hot flashes, insomnia, foggy head, wrinkles, skin tone changes, stiff, achy muscles and joints…. NOT FUN AT ALL!
I have experienced hobbling out of bed with aches & pains and how frustrating that is.
I have dealt with fibromyalgia, trigeminal neuralgia and osteoarthritis, so understand how debilitating and exhausting pain can be.
I wanted to help women like us get our lives back. 
Having worked in the fitness industry for over 39 years as a Personal Trainer and Medical Exercise Specialist, I know the importance of functional movement, especially as we age.
To have something easy to do and easy to follow. 
THE BENEFITS:
This is going to really change the way you move and feel! I will be there to help you all the way.
Relieves Muscle stiffness: So getting out of bed in the morning is not a painful one.
Increases your range of motion in the joints making movement easier.
be able to stay active with your grandkids
increasing your flexibility and strength
Go on those hikes or do the activities you use to do
To be able to move freely and keep our independence.
you can work at your own pace, and the course is yours to keep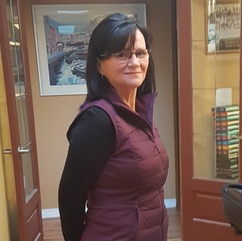 Fiona
Conquering Body Fitness Student
I feel so much better and back to myself now both physically and mentally after completing this course. My back, sciatic and leg pain disappeared and my neck pain and stiffness subsided immensely.
I can't believe how much I learned about muscles, joints and the importance of daily stretching. Knowledge is key and as I age, I know I need to do more of this.
The course is extremely easy to follow and I was able to go at my own pace. Susan, is a very experienced and knowledgeable Fitness Trainer and really cares about people.
HOW ARE YOU FEELING RIGHT NOW?
If you wake up and hobble out of bed because your muscles and joints are stiff and sore…. THIS IS FOR YOU!
If you suffer from low back pain, hip pain, shoulder pain or really any body part, it is often because of limited joint range of motion… so THIS IS FOR YOU!
If you find it difficult to do daily tasks due to stiffness…. THIS IS FOR YOU!
If your fitness level has dropped due to a decrease in activity…. THIS IS FOR YOU!
Are you sick and tired of feeling stiff and sore?
Do you find activities that use to be easy now has become unmanageable?
Do you want to age with grace and keep active as you age?
Do you want to live life to its fullest without restrictions?
SO THIS IS HOW IT WORKS:
You sign-up for the course
There is an introduction video.
Ten individual videos that target each of these joints/body parts: toes, feet, ankles, knees, hips, low back, mid-back, shoulders, neck, wrists/hands/fingers.
Each video section is broken down into 5 - 10 minute parts. This makes it quick and easy to follow. Do as many sections as you like at once or space them out.
Each section has:
An introduction
What props you need for that session
Fun Facts
A sheet for you to asses your own personal range of motion for the joint.
And a handout you can download or print with all the movements/exercises covered in the lesson
We have a Facebook group you can join. This is a place we can celebrate our successes, connect with other people and ask questions.
FREQUENTLY ASKED QUESTIONS:
Do I need a doctor's clearance? 
Before starting any fitness or nutrition program, you should check with your doctor. Especially if you are new to fitness, older, or have any underlying health issue.
We have included a PAR-Q+ and an EPARMED-X+ for you to fill out online to see if you need medical clearance. 


Do I need to be in shape to do this program? 
No, this is not meant to be a 'workout' but movement, range of joint motion and stretching program. You work within your own capacity and range of motion.
What if I can't do all the exercises? 
That is perfectly fine. There may be some things that you cannot do now, but as you continue with the program and those stiff joints/muscles become loose, you will be able to do it in the future.
I do also give options for you to change or adapt a specific movement/exercise/stretch


How long do I have the course?
It is yours to keep. Once registered, you can keep going back to it as many times as you like.
Do I have to participate in the Facebook Group?
Joining the Facebook group is completely optional. It is a great way to meet new people who are going through the course as well. Questions can be answered here too. 


BONUS:
We have included two mini-workouts for you to follow. A quick 15 minutes that you can do anytime during the day/night. And this will show you that you can do your own mini workout with your favourite movements/exercises/stretches.
You will receive periodic newsletters with great information about health, fitness, nutrition and wellness topics.
30 DAY MONEY BACK GUARANTEE:
If you are not completely satisfied and feel that you did not benefit from this program, we will gladly refund your money. You will have 30 days from when you purchased the course. 
YOUR INVESTMENT:
Normally $149. We have reduced our pricing to $99 due to the crisis the world is going through right now. And this being a new course. 
If you had started this a year ago, think of how much better you would feel today. The sooner you get started, the sooner you will start feeling better. 
If you are ready to begin your healing journey with me, just hit the button below.
WHAT HAPPENS AFTER YOU SIGN UP?
Once you sign-up, you become part of our 'Go Personal Best ' family :) 
You will receive a welcome email along with the invite to the Facebook group where you can ask questions, share your successes and meet like-minded women.
Another email from our platform will be sent with your link to the course. 
You can work at your own pace.
I AM LOOKING FORWARD TO WORKING WITH YOU! 
Susan Manning